Posted:
March 1st, 2009 |
Author:
Lee White
|
Filed under:
Canon
,
Lighting
|
Tags:
advertising agency
,
advertising photo
,
assignment photography
,
canon G9
,
corporate communications
,
direct light
,
editorial photo
,
passion
,
photo lighting
,
professional photographer
|
No Comments »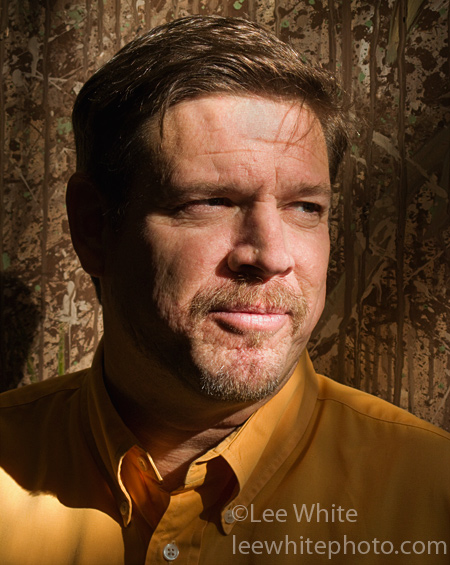 This weekend while walking the dogs down to the beach, I realized I was daydreaming about two advertising photography projects I want to do. Not assignments for an advertising agency, corporate communications or editorial client, but advertising photography projects that I wanted to do for myself. I was thinking about the lighting, casting, wardrobe and propping while I'm sure others this Sunday morning were thinking about where they wanted to go for brunch or the upcoming game. I then thought about a question Ian Summers asked in one of his webinars about whether photography is your calling. Ian questions, "If assignment photography was banned in America, would you continue to make pictures?"
I already have my answer that dovetails in nicely with my last blog post on finding subjects; my answer is of course I would. Recently, I had a very pleasant lunch with some photographers including Anthony Nex, an excellent photographer. While the conversion was engrossing, I couldn't help but notice a shaft of light that played nicely on the wall across from us in the restaurant. It slowly walked its way along the wall until, as we were leaving, it rested on an abstract painting. I asked Anthony to stand in a spot that would allow the light to play across his face and took the one shot, shown above, with my ever-present Canon G9. No matter how involving the discussion on photography was, it did not detour me from seeing another possible photograph.
It reminded me that not only are there interesting subjects all around but that it is not about the equipment, it's about the craft. As a professional photographer, for a job, I would have had the necessary equipment to create the light I wanted if it had not been there. In fact, that will be a subject of an upcoming post. But, if photography is your passion, it is about your eye and your craft.
---